Over the past two weeks, Iowa Bicycle Coalition staff have been visiting most of Iowa's bicycle retailers. Iowa currently has 75 bicycle retailers. Will Oelschlaeger and Mark Wyatt dropped off the bike law cards and displays on a full-state tour nicknamed the "Full Grassely" after Sen. Grassely's annual trip to all 99 Iowa counties.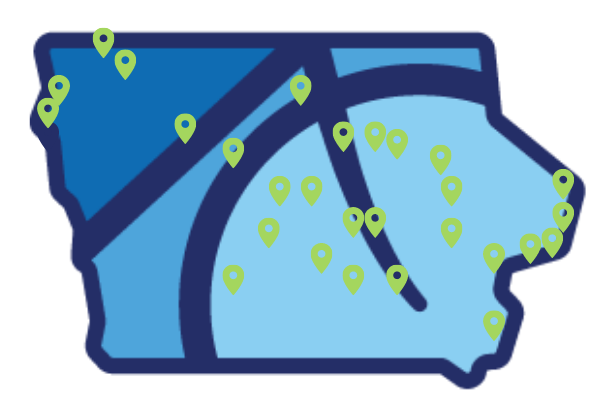 Retailer owners were extremely welcoming and there were good conversations about the state of the bicycle industry. All locations report having bicycles in stock again and are looking forward to the spring. In addition, bike parts are becoming available.
Owners also report that they are lacking in some specific sizes, but they have been willing to work with each other to get customers what they need. Many owners report that they trade stock regularly with other owners.
Almost all the retailers report that e-bikes sales are a top category currently and they anticipate more sales of e-bikes.
Coalition staff discussed the work we have completed including e-bikes bills, trail funding, and appropriations currently in progress.
The IBC anticipates completing another bike shop tour in the fall. Some retail locations that were not visited will have bike law card displays shipped.